Media Pyramid: > La Rivista: FOOD MACHINES INGLESE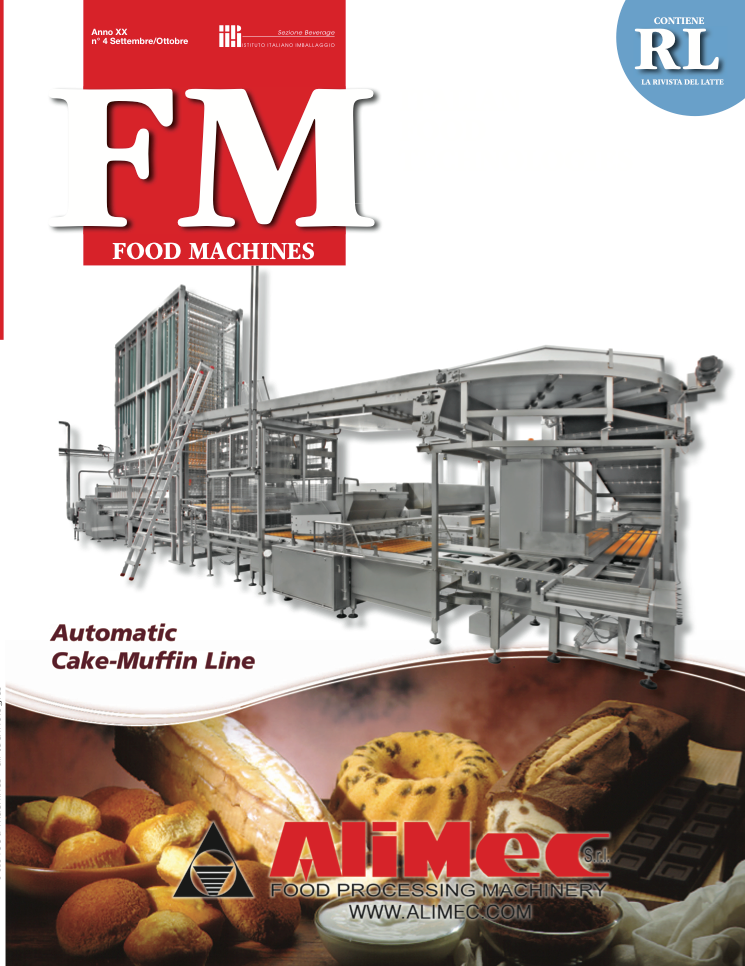 BROWSE LATEST ISSUE
The food production magazine for companies and professionals in the industry.
A window on the production, distribution and sale of foods and dairy products. News, trends and innovation in the pasta and rice industries, as well as in baking, fish, dairy and processed meats. A special focus is reserved to sustainability and technological advancement in the field.
Bi-monthly, 5 issues per year.
Circulation (paper and digital edition): 5000 copies.
ADVERTISING PRICING

€ 1.450,00
€ 900,00
€ 4.450,00
Full page
1/2 page
Cover page
PRINT TECHNICAL DATA
Full page 230x300 mm
1/2 vertical page 115x300 mm
1/2 horizontal page 230x150 mm

* The advertising material requested: pdf file in four-colour and high- resolution (minimum 300 dpi).