Media Pyramid: > La Rivista: GDAMILANO INGLESE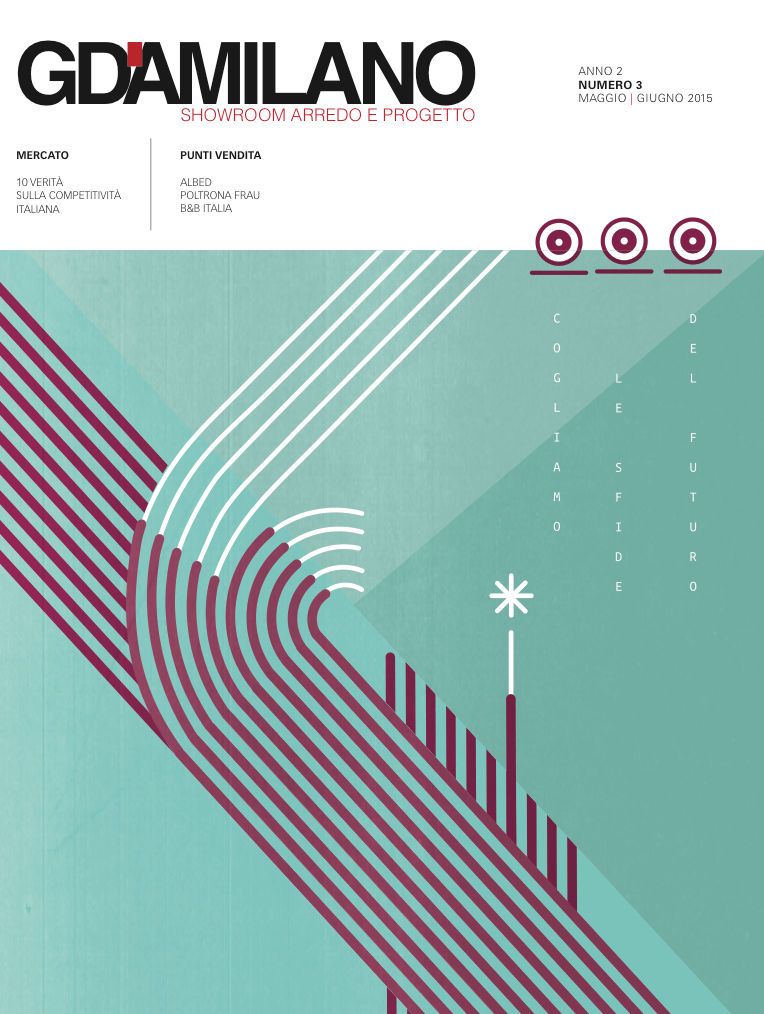 BROWSE LATEST ISSUE
The furniture and interiors magazine for producers and their distribution network.
A spotlight on the evolution of the furniture industry, focusing on growth strategies of producers and department stores. GDA analyses the latest patterns and innovations in distribution as well as promotion and marketing. How can brands reach the interior designer?
Every year 4 issues are dedicated to the Italian market, while 2 are entirely in English and focus on the international market.
Bi-monthly, 4 issues per year+2 international issues per year.
Circulation (paper and digital edition): 12000 copies in Italy; 8000 internationally.
ADVERTISING PRICING

€ 4.300,00
€ 5.200,00
€ 6.100,00
€ 2.650,00
€ 1.350,00
Full page
Inside front cover, 1st inside hand page
Outside back cover
Half page
One column
PRINT TECHNICAL DATA
Trim format mm 230 x 300.
Half page upright bleed mm 115 x 300.
Half page across bleed mm 230 x150.

* The advertising material requested: pdf file in four-colour and high- resolution (minimum 300 dpi).