Media Pyramid: > La Rivista: RI INGLESE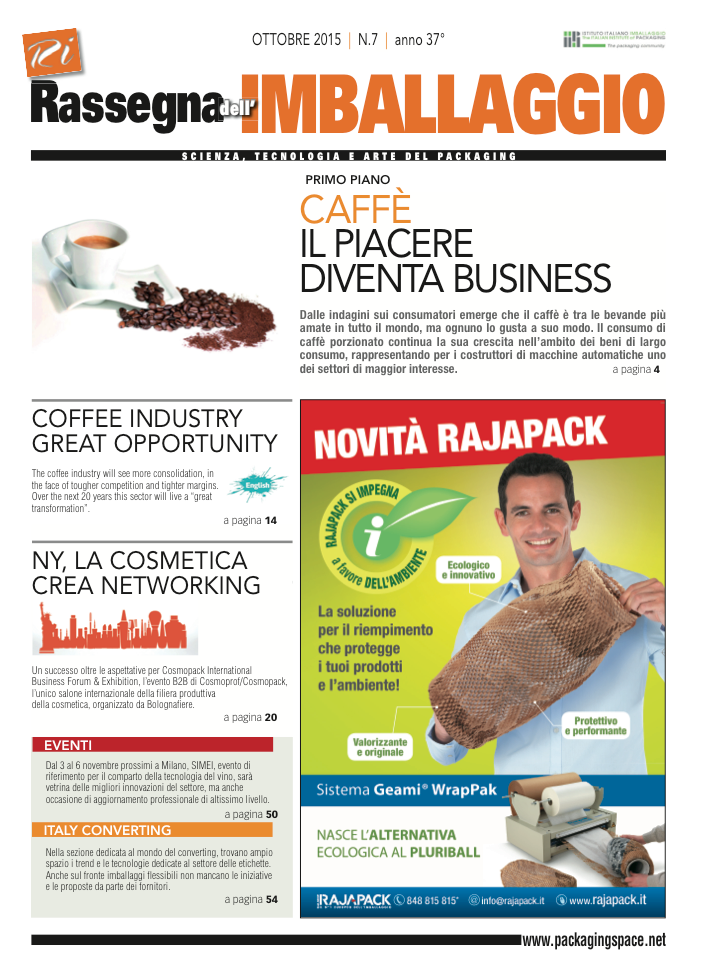 BROWSE LATEST ISSUE
The packaging magazine: trends, innovation and best practices in the packaging of foods, beverages, cosmetics, pharmaceuticals and chemicals.
Point of reference in the innovation of packing materials, packaging machinery, labeling, automation and other available tools. Special consideration is given to legislation, packaging design, sustainability and recycling. Through specific thematic articles the magazine examines front-running solutions by the most significant players in the industry. Other types of content include: reminders for and reports on events and exhibitions, news and trends.
By-monthly, 8 issues per year.
Circulation (paper and digital edition): 7000 copies.
ADVERTISING PRICING

€ 3.200,00
€ 1.800,00
€ 4.200,00
Full page
1/2 page
Cover page
PRINT TECHNICAL DATA
Full page 235x330 mm
1/2 vertical page 115x330 mm
1/2 horizontal page 235x165 mm
Cover page 124x176 mm
* The advertising material requested: pdf file in four-colour and high- resolution (minimum 300 dpi).