Media Pyramid: > La Newsletter: weekly/tematiche/dem DESIGN INGLESE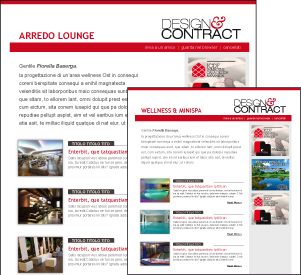 Newsletters reach a highly qualified mailing list which includes architects, investors, retailers and production companies.


The "Weekly" newsletters feature an update on the latest content added online.
The thematic newsletters highlight a focus on a specific topic, raise awareness regarding an upcoming event or showcase a significant architectural design.
DEM (Direct Email Marketing) messages are the ideal promotional tool to launch or advertise a new product, as well as invite a custom audience to an event.
PRICING
€ 700,00
€ 900,00
€ 1.800,00
Banner (180x150 pixel)
Thematic newsletter
DEM
REPORT
Through a tracking system we are able to receive precious insights on the rate of success of each message: the final report is also available to the advertisers.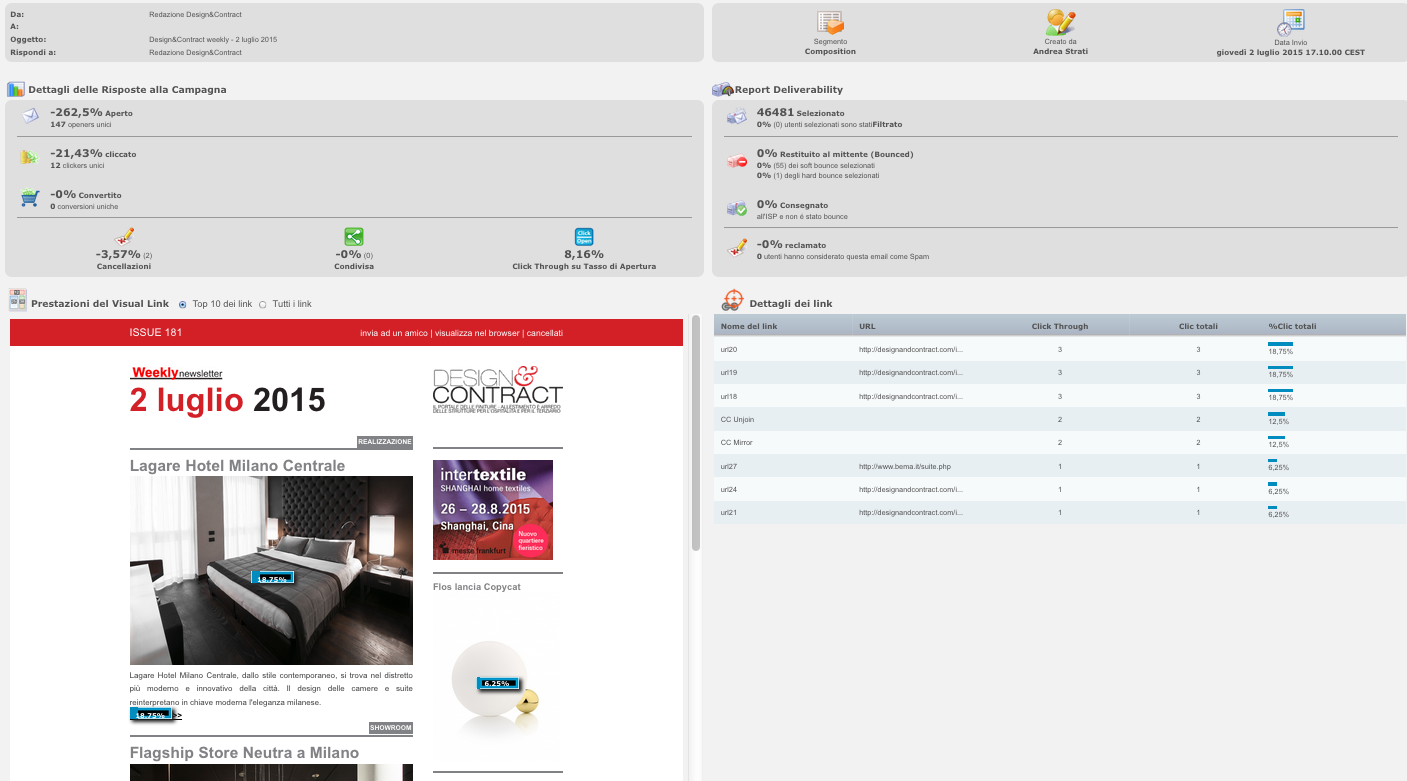 TARGET
An insightful document resulting from the combination of a carefully crafted internal database and the spontaneous subscribers. The end file is a mailing list with a high "conversion" rate.