Media Pyramid: > Il Portale: packagingspace INGLESE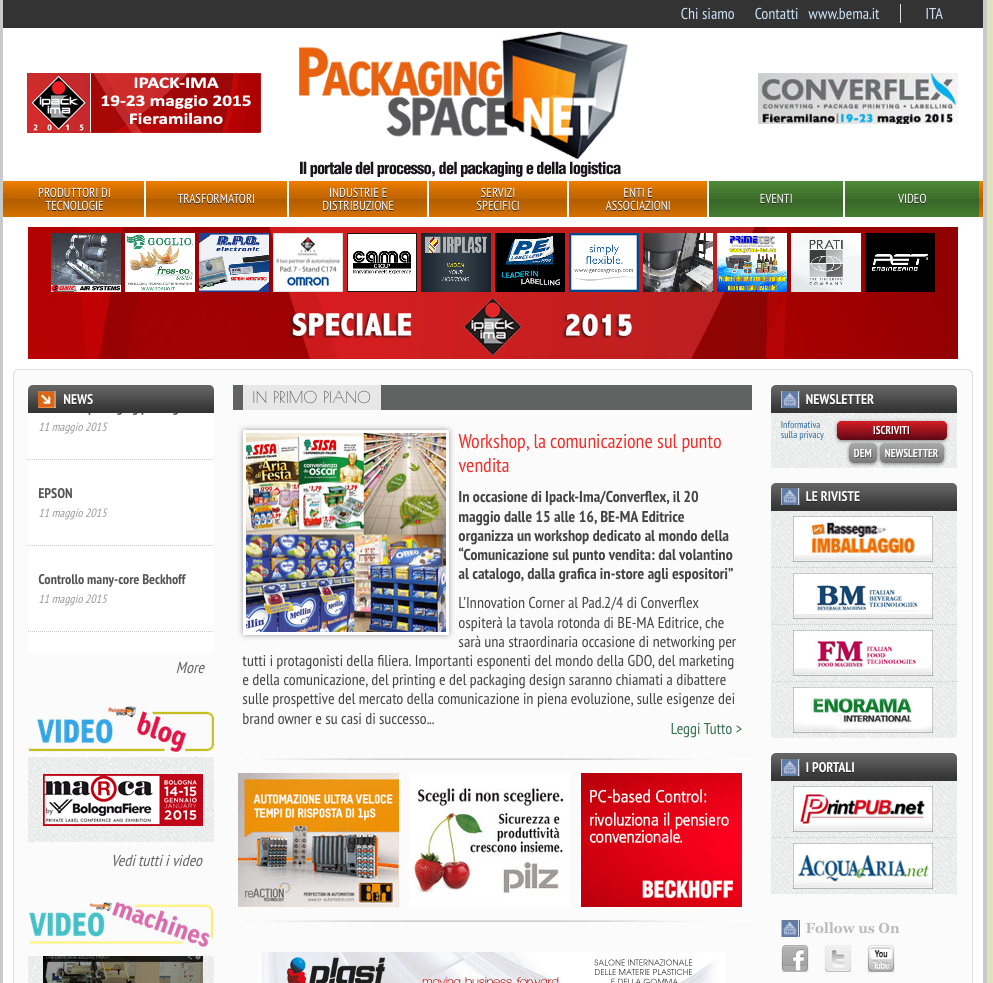 GO TO HOME PAGE
The production, packaging and logistics portal for companies and professionals.
News, trends, products, technologies, exhibitions and events in the production and supply chains. Thanks to a constant update of the website, packagingspace.net is always up-to-date and provides a complete and thorough look over the procedures, systems, materials and innovations of production processes. Packagingspace.net is a responsive and optimized website. Content is the heart and soul of our editorial strategy "Content is king", which is reflected in a set of easily accessible and highly qualified databases.
ADVERTISING PRICING
BANNER
€ 1.500,00
€ 1.300,00
€ 900,00
€ 1.000,00
€ 1.300,00
Skin (1200x700 px)
Leaderboard(728x90 px)
Rectangle banner (180x150 px)
Manchette (234x60 px)
Skyscraper (120x600 px)
* Prices refer to a 1 month presence

** Size and position refer to the typical layout on our websites. However, all standard IAB layouts may be used, as the websites are fully responsive.
ADVERTORIAL
€ 600,00

€ 700,00

€ 800,00
€ 800,00
Business Profile
(for 1 year)
Product Description
(up to 5 products)
Case History
Home Page Presence
(for 15 days)
VIDEOS
€ 2.500,00
Video editing
• Promotional video (with publishing on youtube channel or DEM message)
• Post-production (italian/english)
• Bilingual Post production

€ 800,00
Client video
• Promotional video (with publishing on youtube channel, presence on printed issue or DEM message)
VIEWS AND DATA
Google Analytics is fully integrated with the website, which is constantly monitored. A monthly report on views and unique users is available to all advertisers.